Congratulation, if you are successfully registered and login with FBR Iris portal. Now you are a part of FBR family. Next step is to become a part of ATL (Active Taxpayer List) family of Income Tax. To add your name in ATL (income Tax) or a active filer, it is mandatory to file your income tax return using your FBR login ID, password and pin code. So a question arise is "how to a income tax return file"? The answer given below:
There are two main ways to income tax return file on FBR Iris portal. One way is income tax return with wizard view and second one is classic view. Wizard view introduced by FBR in FY-2019, which is one of easy and friendly way to file income tax return. In the Wizard View total eight (8) easy steps to complete a income tax return file. Here we'll see all these steps in detail.
After log into your FBR portal, you'll see the following Screen. Go to "Declaration" then click on Salary more than 50% and other sources Wizard view (See Image). then open a new window and Wizard View Step 1 will be start.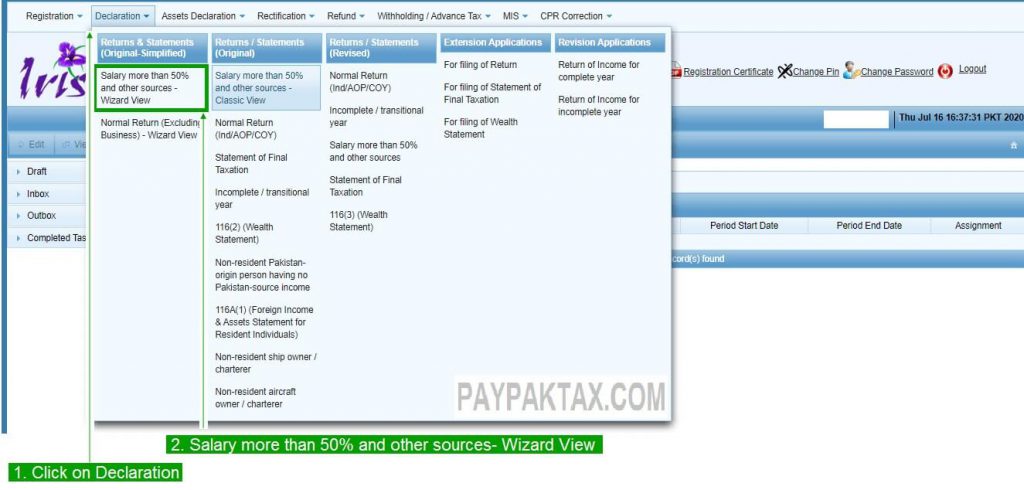 Step-1:
Choice one option:
1.Resident
2.Non-Resident
Click on Continue.
Go to Step-2

Step-2:
Select Salary then open salary details.
Go to next step-2a.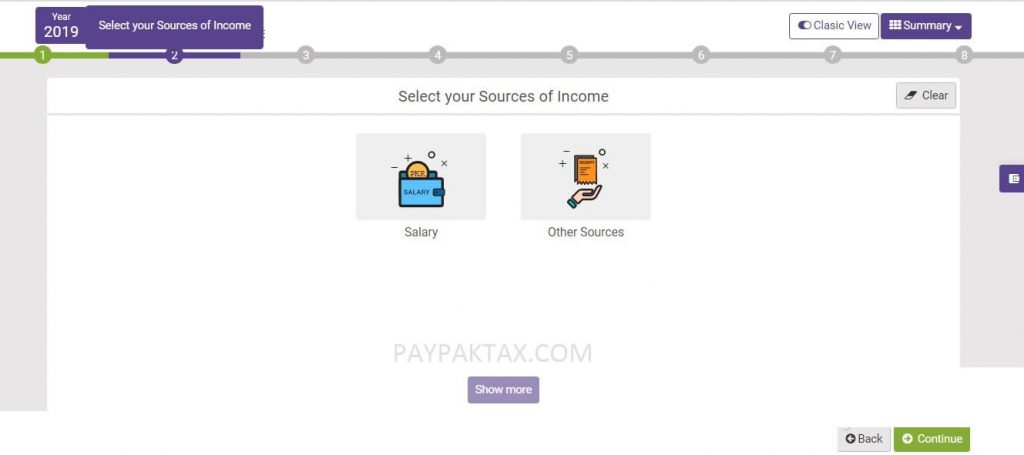 Step-2a
Here enter the amount of your annual income in "Annual Salary" and deducted amount of your salary in "Annual deduction on salary".
Go to Step-3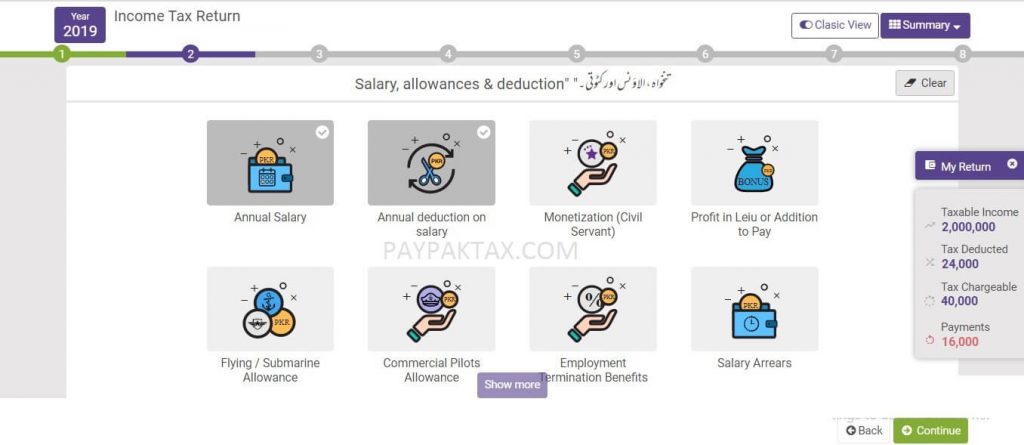 Step-3:
Here enter the amount in respective fields. e.g. if you avail rebate on full time teacher/researcher, then enter exempted amount in "Full time Teacher / Researcher" field.
Go to Step-4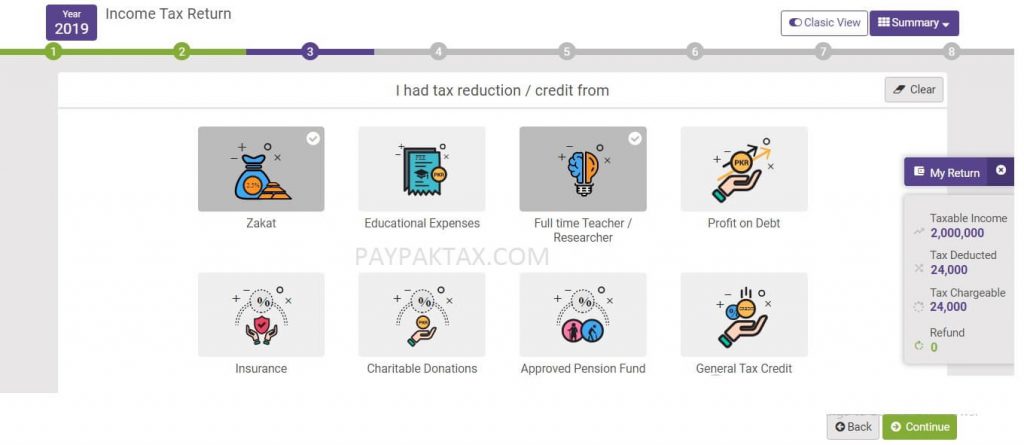 Step-4:
Here you'll provide the detail of your annual With holding Tax details. e.g Vehicle token tax, PTCL WHT etc.
Go to Step-5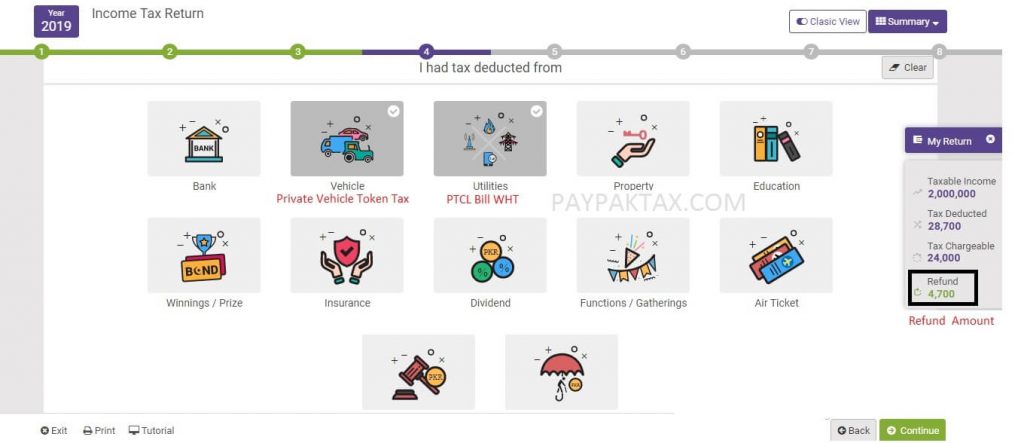 Step-5:
Super Tax apply, where the income is at least 500 Million PKR during a tax year.
Go To Step-6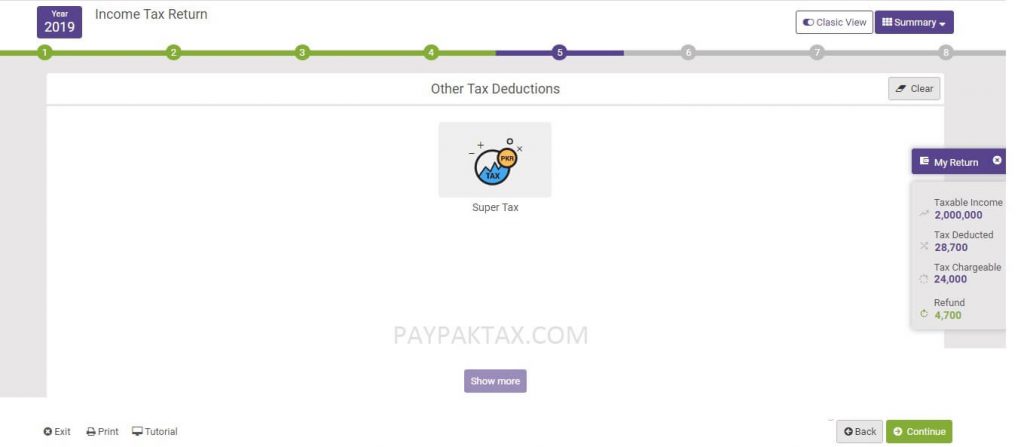 Step-6:
In this step, balance your wealth statement. i.e.
Inflows = Outflows + Assets.
Lets see in details of Inflows (6a),Assets(6b) and Outflows(6c).
Go to Step-6a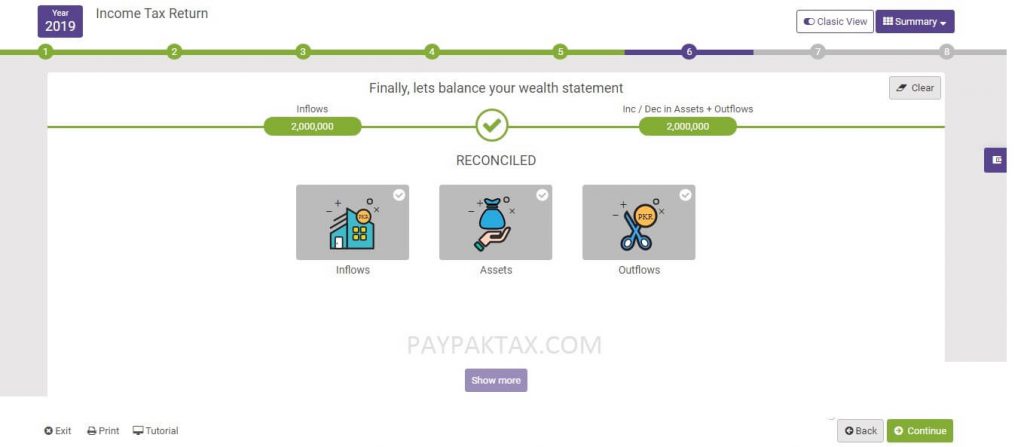 Step-6a:
Give here your Inflows detail.
Go to Step-6b.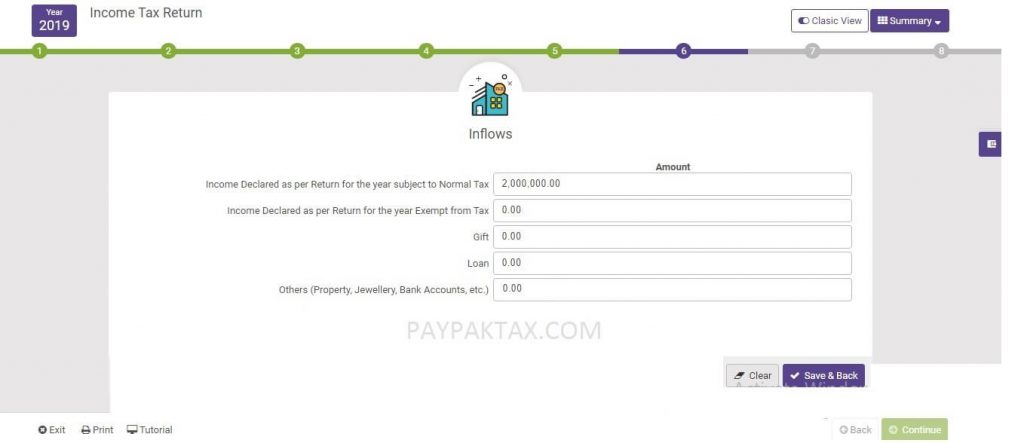 Step-6b:
Give Your Assets detail.
Go to Step-6c.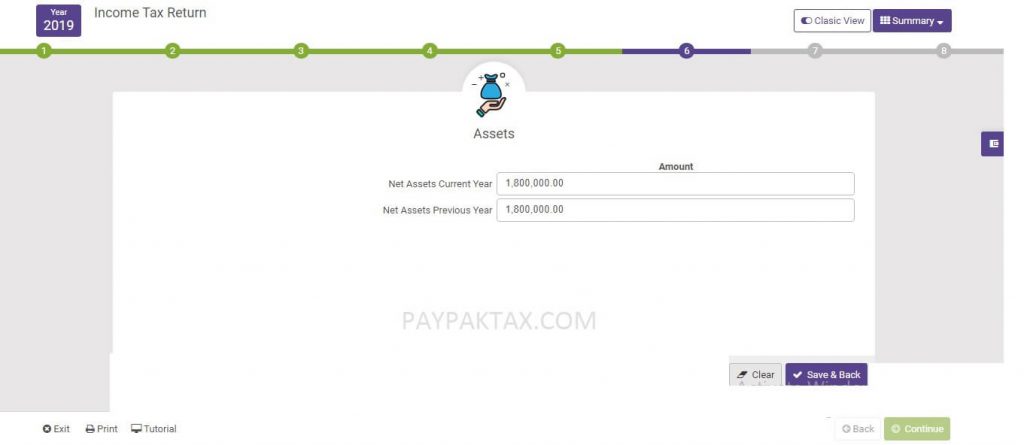 Step-6c:
Give here your Outflows detail.
Go to Step-7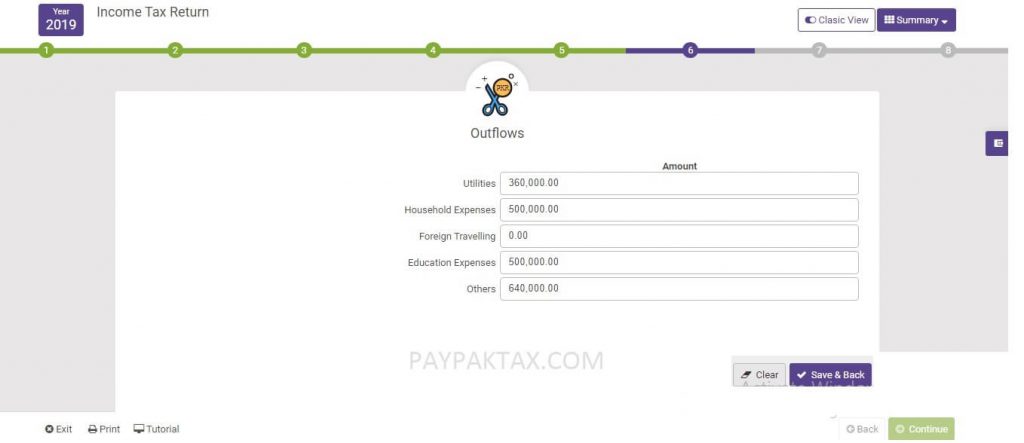 Step-7:
After balance your wealth statement, you'll receive "Congratulation" message in this step.
Go to Step-8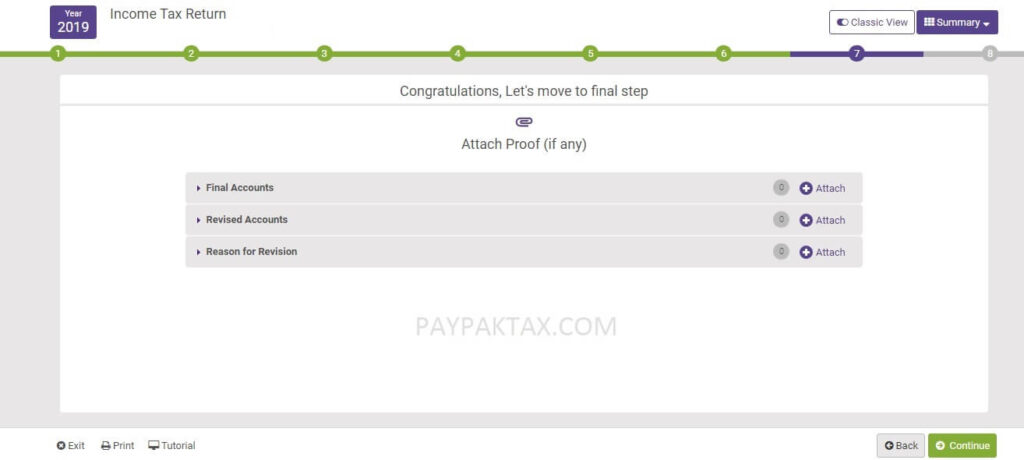 Step-8:
Your Return is ready for submission. Enter your 4 digit pin code and click on verify pin. After verification click on Submit button.
Note: Before submission please whole return thoroughly.